Start Making the Money You Deserve
Independent restaurants who use Restaurant Systems Pro typically generate at least a 10X return on their investment in just a few months.
POPULAR

Winner Circle Membership

$347 monthly

Restaurant Systems Pro full suite of systems
Budget Creator Pro software
FREE Unlimited technical and training support
FREE LIVE software training seminars
FREE LIVE systems training seminars
FREE access to ALL restaurant training manuals and products
FREE Monthly One-on-one expert restaurant coaching
Monthly mastermind webinars
Monthly video magazine
No sign-up fee
No set-up cost
No long-term contracts
Common Questions
Do you offer yearly plans?
Yes, for our Pro Membership only. If you pay for a year up front (optional), you are eligible for a 20% discount on the monthly payment.
Do you have a set-up cost?
Absolutely not. All plans, with one exception**, are month to month with no contracts, no set-up fees, and no hidden gimmicks. Cancel with 30-day notice at any time.
**If you choose to pay for the Pro Membership up front, you are committing to an annual plan to receive the discount.
Do you offer a free trial?
Is there a limit to the number of users?
There is no limit to the numbers of users you can have at any given time. In fact, with custom security levels, the software is intended for all your team members to use.
What payment methods do you accept?
Visa, MasterCard, American Express, Discover and direct draw from your checking account. For annual plans, we also accept checks and wire transfers.
Can I carve out sections of the software?
No. Restaurant Systems Pro is a complete all-in-one software solution and is designed to get you maximum results.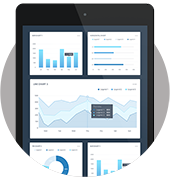 Lower Your Food Costs (FREE GUIDE)
10 things you can do to make an immediate impact in lowering your food costs without compromising on food quality.