90 DAY MONEY BACK GUARANTEE
We are taking your lead as a restaurateur and completely guaranteeing our  product. If someone isn't happy with their meal in your restaurant you take it off the bill. Well, we understand that choosing us could pose a risk for you and we want to ease your mind with our guarantee. It is our 90 DAY MONEY BACK GUARANTEE! If after 90 days you are not seeing the results that pay for themselves we promise to refund back your first 3 months of payments. Two rules apply, first, you must do an exit interview so we can assess why it didn't work for you when works for so many others. Second, if you quit and get your money back you can't come back without paying the 3 months back. We are a business too and can't have people constantly quitting getting refunded and starting over again. Hopefully you agree those are some reasonable rules and sign up for our services risk free!
Here to serve you well!!
Start Making the Money You Deserve
Independent restaurants who use Restaurant Systems Pro typically generate at least a 10X return on their investment in just a few months.
Restaurant Scheduler Pro

$99 Monthly (after a 3 month FREE trial)

Focus is on employee scheduling.  Look to the Winner Circle Membership for inventory, recipe costing and more tools.  Free trial is available for only this membership level
Build Schedules faster with an easy to use drag and drop interface
All in the cloud and accessible with your computer browser, Android and Apple apps
Employee availability easy to see in one place when creating schedules
Build a schedule and easily create templates for future schedules
Reduce scheduling errors and improve in house communication
Track overtime and be notified if schedule swaps will create overtime
Consolidated summary of all employees with in and out times per shift
Know how much money you are spending on a schedule with an easy to read department summary
Schedule overlap warnings so you don't schedule the same person in two different departments at the same time
Unlimited FREE app downloads to make it easy to use for your entire staff
Allow employees to easily swap shifts and pick up available open shifts with manager approval from any device
Message entire company, departments and individual employees in app with ease
Text employees from within the app with ease
Create training videos with question and answer to check for understanding
Training resources and videos
Full customization of your manager log, we provide a starting template and you customize from there.
Employee rating system so anyone could write a schedule and have the right people in the right spot
Easily switch between stores if you are managing more than one restaurant
Numerous Popular POS integrations

Winner Circle Membership

$399 monthly

Includes Everything in Restaurant Scheduler Pro and more (free trial not available in this membership level)
Restaurant budgeting system that gives you calculated break even point and clear targets that break down to each manager's level of responsibility
Operating Budgets for profitability are done for you every year based on your fiscal year.
Ability to import actual P&L to compare to budget
Daily cash controls showing proper over/short and expected cash deposits
Easy to follow purchasing budgets so you know if you are on track with targeted budget goals with every order you place
Invoice by item with auto coding for accounting
Paid out logs that connect with daily cash image upload to manage receipts
QuickBooks integration to upload invoices and sales data with auto general journal entry and accounting codes
Online checklist for accountability with apple and google play apps (tablet compatible so it doesn't look like service staff is on their phone).
Employee data base and online cloud storage of employee files. Store and track write ups and performance, both positive and negative
Mid shift schedule intelligence to help floor managers manage labor towards profitability goals within the shift
Weekly proactive schedule profitability report for review before the schedule is submitted for the upcoming week
Dollars per labor hour efficiency report to help management identify which department and shifts are under or over performing
Product tracking by vendor with daily price change alerts
Recipe cost cards linked to products and inventory so all of your costs are up to date in real time
Menu engineering software to make sure your menu lives up to full potential profit
Ordering system that creates purchase orders, notifies vendors, sends them the order and lets you know if you are on budget
Inventory systems that are easy to organize and execute using the shelf to sheet method. Phone and tablet apps for taking inventory found free in the apple and google play store
A summary of all purchasing by unit and a report that shows actual usage of a product compared to what was ideally sold based on the POS data
Key items reports, prep sheets and integrated waste sheets
Automatic par levels generated by the systems based on your historical usage of every item you purchase
Weekly COGS report, Prime cost reports with custom date ranges and inventory adjustments to provide to accounting
Analytics to keep your team accountable to using the system and ensuring they complete assigned tasks
Daily live trainings as well as unlimited live technical support
Facebook user mastermind group
100 day guided onboarding to ensure success with systems implementation. A dedicated coach to guide you through

POPULAR

Accounting Services Membership

$999 monthly

Includes everything in Restaurant Scheduler Pro and Winner Circle (free trial not available)
We get all of your sales over to your QuickBooks Desktop in a general journal entry
We will verify that cash deposits match your online banking.  Spot theft, hold management accountable ("Cash Audit", Theft Analysis)
Mobile app Scanning function for all invoices and Bills entered into Restaurant Systems Pro. These are all processed in 24 hours and track able in your system for real time data analysis.
All invoices are inputted in your QuickBooks with proper accounting codes using accrual accounting.
P&L's are ready by tenth of every month. Balance sheets up to date.
Budget variance report for every month with a comparison of actual numbers to the budget we create for you. Always know where you stand with profitability.
Coaching on how to achieve target profitability if falling short of targets.
Up to date bank and credit card reconciliations.
Payroll accruals so you are looking at true labor to sales comparisons no matter what your check dates are.
All payroll entries properly entered accounting for tips payable on the balance sheet
Inventory Accruals, no need to do a second end of month inventory when doing a weekly inventory
Weekly Back up of books to ensure no data is lost.
Weekly Accounts Payable Report
Issue and tracking of all 1099 forms to be sent to vendors
CPA on retainer to answer your CPA level questions. Options for our CPA to file your tax returns or keep your CPA
30 day on-boarding
Low cost quarterly fees if you need your books caught up from months or years of not being completed.
Monthly Cash flow analysis
Common Questions
Do you offer yearly plans?
If you pay for a year up front (optional), you are eligible for a 20% discount on the monthly payment.
Do you offer a free trial?
Yes, we offer a 3 month FREE trial with Restaurant Scheduler Pro.
Is there a limit to the number of users?
There is no limit to the numbers of users you can have at any given time. In fact, with custom security levels, the software is intended for all your team members to use.
What payment methods do you accept?
Visa, MasterCard, American Express, Discover and direct draw from your checking account. For annual plans, we also accept checks and wire transfers.
Can I carve out sections of the software?
YES. Restaurant Systems Pro is best as a complete all-in-one software solution and is designed to get you maximum results. You can use just the scheduler if you are looking to just get started with getting results.
Do you offer payroll services?
Haven't needed to yet, because we are partnering with some great companies. We are however handling all of your accounting general journal entries for payroll.
No, but we will prepare a weekly outstanding bill report
Do you do our year end tax return?
No, but we will prepare everything for your CPA. We also have a CPA on retainer that will answer your CPA level questions and will be able to complete your tax returns for a reasonable fee. They can do this because we hand off a good clean, properly executed set of books.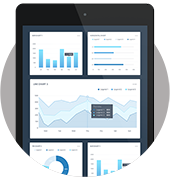 Lower Your Food Costs (FREE GUIDE)
10 things you can do to make an immediate impact in lowering your food costs without compromising on food quality.